How does it work?
Updatable lets you tweak your site before it's served, with no code or devs required. Change what users and search engine crawlers see, either as a temporary fix or a permanent solution.
Fix a simple SEO issue with our live page editor, add bulk page redirects, or reverse proxy your content without waiting for developers to get round to your request.
Updatable reduces the need for developer involvement, taking tedious jobs off their hands and freeing up their time to focus on bigger projects.
Update any part of your website, instantly.
Updatable's powerful dashboard allows you control every aspect of your website.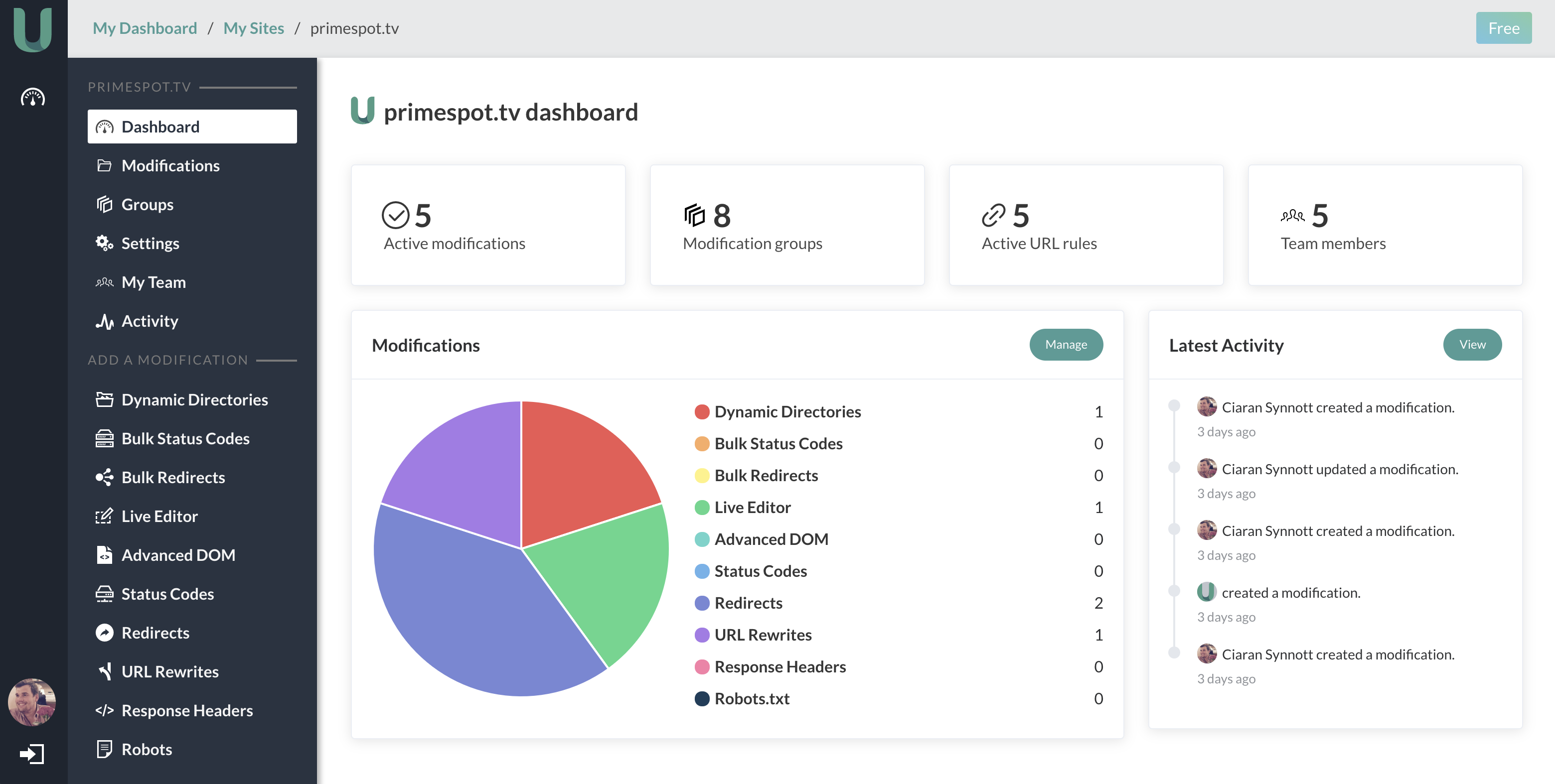 Your can easily add as many websites as you like from your dashboard
Create website modifications instantly
Anything you are looking to change is classed as a modification.
These modifications can range from changing a H1 title to a 301 redirect.
Powered by Cloudflare workers
Cloudflare Workers are serverless JavaScript applications on Cloudflare's global cloud network, where they are seamlessly scalable and closer to end users.
Based on the Service Workers API, Workers receive events for every HTTP(S) request made to an application.